In Act of Aggression, tiers refer to the tech level of a base and the tier unlock upgrade required to produce a unit or structure. At higher tiers, more advanced and powerful units are available. The highest tier of each faction unlocks their superweapon. All factions upgrade their ties in a centralized headquarters.[1]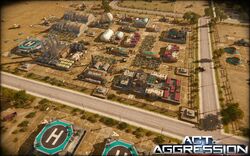 The United States Army increases in their tiers through the DEFCON system. At the beginning of the game, the US Army commander starts at DEFCON 3 (tier 1). At DEFCON 3, the US Army has only access to light infantry (such as the U.S. Marine and Javelin soldier), light vehicles (such as the survey team and the Humvee), light base defenses, and medical and logistical support. At DEFCON 2 (tier 2), the US Army has access to helicopters, fixed-wing aircraft, and heavy armored vehicles. However, the units and structures unlocked at DEFCON 2 are costlier since most require aluminium for production. At DEFCON 1 (tier 3), the US Army commander unlocks units and structures which require rare earth elements to produce.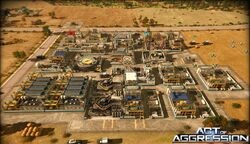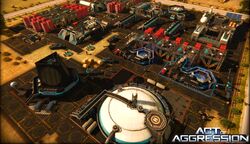 Community content is available under
CC-BY-SA
unless otherwise noted.